Black Book Research acknowledges the top-performing hospital technology companies within various clinical market segments based on the industry's largest client survey of inpatient providers at the Healthcare Information Management Systems Society annual conference in Chicago this week.
CHICAGO, April 17, 2023 (Newswire.com) - Black Book Research, the premier source of unbiased, crowdsourced, competitive intelligence, and buyer opinion mining serving the technology and managed services sectors, announces the first round of 2023 awards for highest hospital user experience and clinician satisfaction. Black Book survey results released today include EHR, Population Health, Clinical Department Support, Nursing, Patient Engagement, and Interoperability. The 2023 Black Book awards for Revenue Cycle Management, Finance, Analytics, Cybersecurity, and AI categories will be announced in May.
"Black Book is committed to innovative research, customer satisfaction, loyalty polling, and analysis of the strategic buyer issues in the healthcare marketplace free from the influence of vendors," said Doug Brown, President of the firm. "It is an exciting time at Black Book, as our team is introducing unrivaled user experience surveying tools, the industry's most robust client satisfaction database, innovative reporting functionalities, and a knowledge management system that enables customers to share relevant, informed feedback in real-time."
Black Book, its founders, owners nor its employees hold any financial interest in the companies contained in any comparison performance report and is not incentivized to recommend any of the ten thousand healthcare industry products and services vendors collected for the last decade.
The highest-scoring hospital IT and support suppliers in the past year's Black Book client experience polls with HIMSS23 trade show presence are recognized with their exhibit hall booth number:
1UPHEALTH (4357)
ACCENTURE (1725)
AGFA (1902)
ALTERA DIGITAL HEALTH (4053)
AMAZON WEB SERVICES (2056)
AMWELL (3306)
ANDOR HEALTH (2875)
ARCADIA.IO (152)
AT&T (931)
ATHENAHEALTH (2031)
BAKER TILLY (452)
BAMBOO HEALTH (7943)
BAXTER HEALTHCARE (4071)
BD (1248)
BEST BUY HEALTH (7506)
BIOFOURMIS (7319)
CAPSA HEALTHCARE (2844)
CARE.AI (3431)
CAREGILITY (6815)
CDW HEALTHCARE (1263)
CENTRAK (134)
CHIPSOFT (3316)
CITIUSTECH (2812)
CROWDSTRIKE (4327)
DELOITTE (1209)
ENLITIC (7316)
EPIC SYSTEMS (956)
EVRY USA TIETOEVRY (6025)
FINTHRIVE (3670)
FORTINET (873)
HURON (1931)
HYLAND (1255)
IBM (2681)
IMPRIVATA (1841)
INFOR (967)
INNOVACCER (2216)
INTELICHART (3406)
INTERFACEWARE (3474)
INTERSYSTEMS (942)
IQVIA (8221)
LEIDOS (1221)
LIGHTBEAM HEALTH SOLUTIONS (3401)
LINUS HEALTH (438)
MDCLONE (4303)
MICROSOFT CLOUD (1201)
NETSMART (7946-53)
NEXTGEN HEALTHCARE (7946-66)
NUANCE (912)
OPTUM (1231)
ORACLE HEALTH (921)
PHILIPS (901)
PHREESIA (8300-25)
PROOFPOINT (145)
PWC (3434)
RAD AI (7119)
REDOX (2638)
REVSPRING (2248)
SALESFORCE (2606)
SCC SOFT (1736)
SNOWFLAKE (8115)
SPOK (2586)
SYMPLR (1867)
TEGRIA (1481)
THE SSI GROUP (319)
TYTOCARE (3809)
UIPATH (7140)
VERADIGM (3681)
VERIZON (4048)
WAYSTAR (2267)
WOLTERS KLUWER (431)
XIFIN (3631)
For a full list of Black Book's top-ranked hospital category leaders (EHR, Population Health, Clinical Department Support, Nursing, and AI), visit http://www.blackbookmarketresearch.com
About Black Book™
Black Book Market Research LLC, provides healthcare decision makers, IT users, media, investors, analysts, quality-minded vendors, prospective software system buyers, pharmaceutical manufacturers, and other interested sectors of the clinical technology industry with comprehensive comparison data of the industry's top respected and competitively performing technology and managed services vendors in the sector.
The largest user opinion poll of its kind in healthcare IT, the Black Book™ database of user satisfaction houses over 2,000,000 viewpoints on information technology, capital equipment, emerging technology, consulting firms, and outsourced services vendor performance with thousands of updates added every week throughout the year. For methodology, auditing, resources, comprehensive research, and ranking data, see http://www.blackbookmarketresearch.com
Contact Information:
Press Office
[email protected]
8008637590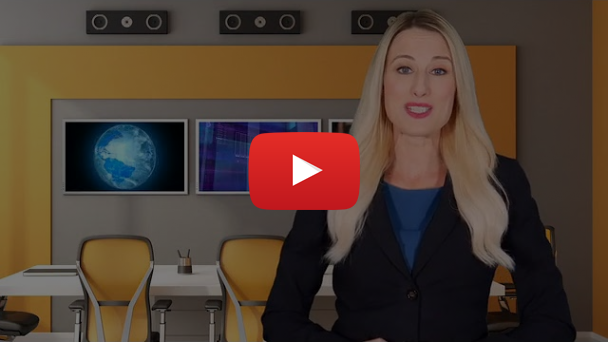 Original Source:
The 70 Top Client-Rated Hospital Technologies Exhibiting at HIMSS23, Black Book Clinical User Survey Results