Annual program provides funding and innovative leadership development opportunities for young people to tackle some of society's most pressing problems.
Newswire.com
)
Riley's Way Foundation opened their Call For Kindness program today, calling on young changemakers (13-22 years old) from across the country to submit their ideas for projects rooted in kindness, empathy, and inclusivity. The Call For Kindness, now in its fifth year, offers youth the chance to participate in a dynamic Leadership Development Fellowship and win up to $3,000 to fund a project that strengthens their local, national, or global communities.
"It's been incredibly inspiring to see the range of projects young people are leading in their schools and communities," remarked Dr. Christine O'Connell, Executive Director of Riley's Way Foundation. "Their passion, resolve, and leadership remind us that the hope for the future lies in great part with the ideas and actions of today's youth."
Young people (13-22) are invited to submit a new or existing idea, managing everything from prevailing social justice issues to pressing community-based needs. As many as 36 youth-led projects will receive awards. This year, a separate category will consider 10 projects focused on environmental justice, as the climate crisis and other environmental problems require critical attention. 
Additionally, Riley's Way will continue to support a dance and arts category, the Yuriko Kikuchi Arigato Award, in honor of Yuriko, the pioneering dancer, and choreographer. 
"Becoming a Riley's Way Call For Kindness Fellow has meant that even if things get hard, I'm not alone, and have all these resources if I need anything," shared 2022 Call For Kindness Fellow Ryan Syed, founder of SAYA's Project Loving Me.
Past projects have addressed the mental health and well-being of vulnerable communities, promoted education equity, bridged the tech industry's demographic gap, supported those experiencing homelessness, combatted food insecurity, and much more. The complete list of Call For Kindness projects can be found here.
"The future belongs to a new generation of leaders, who with unshakable determination and a clear sense of purpose, will blaze a trail of innovation and progress to tackle society's toughest challenges," shared Ian Sandler, Co-Founder, Board Chair of Riley's Way. "I am honored to be a part of their journey and will tirelessly work to empower them with the tools and resources they need to make their boldest visions a reality." 
Visit CallForKindness.org to learn more and read about past Fellows.
About Riley's Way Foundation 
Riley's Way Foundation is a national nonprofit organization that empowers a youth-led kindness movement, providing young people with the programs, support, and inclusive community they need to thrive as changemakers. Their programs provide young leaders with the tools and resources to envision and achieve change. Riley's Way is committed to supporting these young leaders to build a better world that values kindness, empathy, connection, and the voices of all youth. Mackenzie and Ian Sandler established Riley's Way in 2014 in memory of their daughter Riley Hannah Sandler.
Contact Information:
Shonda Smith
Communications Director
[email protected]
973-544-8514
Christine O'Connell
Executive Director
[email protected]
3479948222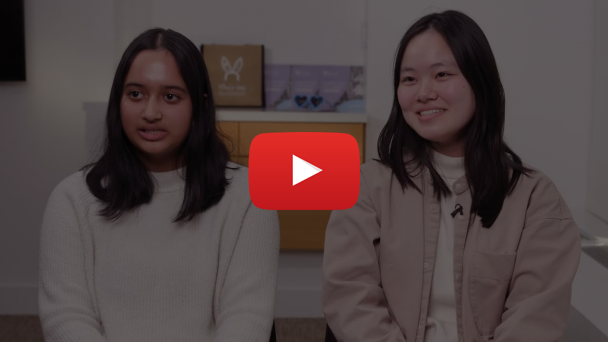 Press Release Service by
Newswire.com
Original Source:
Youth Changemakers Nationwide Answer the 2023 Call for Kindness