LAS CRUCES, N.M., May 17, 2023 (Newswire.com) - Andrew Jara is proud to announce the award-winning cosmic horror film "The Empty Space" will be released on May 30th to VOD and Blu-Ray through BayView Entertainment.
The Andrew Jara-directed film stars Joe Sinclitico along with Valerie Alene, Rachel Olsen, and Pablo Medina. The film tells the story of a woman (Alene) going to a support group for anxiety and depression after a violent attack left her boyfriend dead. When her boyfriend seemingly returns from the dead, she will have to face her fears to find out exactly who or what has come back before she loses her grip on reality.
The character-driven horror deals with a subject personal to the writer/director: mental health. "This movie was written as I was coming to terms with my own mental illness. Using the tropes and techniques of the horror genre, I wanted to find a way to give the audience a very intense visceral experience so they could feel both the dark as well as the slivers of light. Hopefully, this gives a fresh perspective to living with anxiety and depression that lets the viewers know that they aren't alone in this," Jara stated.
The film went on to win "Best of the Fest" at the 14th Sacramento Film Festival, Second Place at the Horror Hotel Film Festival, and was a finalist at the Oaxaca Filmfest.
"I feel very close to this film, as it feels like a part of my life for so long. As we were prepping for festivals, the pandemic hit, which delayed everything. It truly has become a movie that proves that independent film is alive and well," says Jara.
"The Empty Space" will be released on May 30th on Blu-ray and VOD platforms. Trailer and press kit are attached to this email.
For screener, interviews, podcast/show appearances: please contact: [email protected].
EPK: https://drive.google.com/drive/folders/1ZlVTP9ALpsz4rEV4ozZr_DkioQaFg-Ps?usp=sharing
About Jara Films
Andrew Jara is a filmmaker out of the Southwest. The Empty Space marks his third feature after The Last Ones and Borderland. He specializes in character-driven genre movies that make the most out of the Southwest region.
About BayView Entertainment
BayView Entertainment, LLC, has been one of America's leading independent distributors of feature films, fitness, wellness, and special-interest video releases for over 18 years. With hit films such as "The Enormity of Life" (starring Breckin Meyer), the indie horror sensation "Skinamarink," and "Burning Bodhi" (starring Kaley Cuoco) leading the way, BayView's development in independent cinema has made it one of the fastest-growing names in the field. Incorporating catalogs from Passion River Films, Mutiny Pictures, VIPCO, Monterey Media, Bennett Marine Video, and many others, BayView is positioned to expand even further in the years to come.
BayView's programs are available on the major streaming sites around the world plus on DVD and Blu-ray.
BayView can be found online at http://www.bayviewentertainment.com.
Contact Information:
Andrew Jara
Writer/Director
[email protected]
(915) 833-9376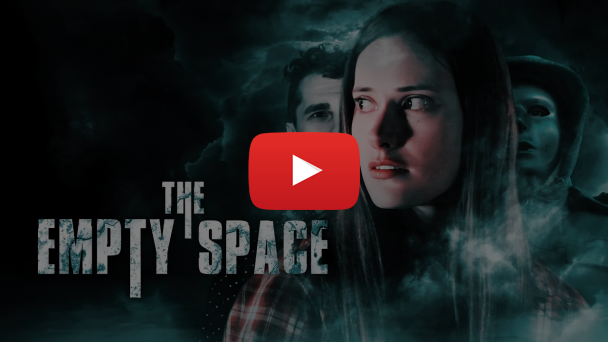 Original Source:
Andrew Jara's Mental Health Horror 'The Empty Space' to Be Released May 30 on VOD and DVD/Blu-Ray